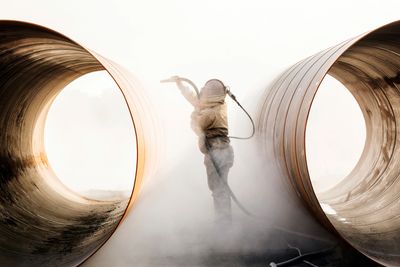 Valtex Construction Services offers abrasive blasting in wet and conventional dry methods. We own patent Farrow Vapor Blast Systems and Conventional Dry Blasting Systems.
Why Farrow Systems? Our Farrow Vapor Blast Systems reduce airborne particulates by over 90%, uses 75% less abrasive material than conventional dry blasting and 40% faster.
Less containment, minimizing clean up and disposal cost. Reclaimed media process to reduce environmental impact, reduce waste and cost.